Happy Thursday, readers! You know what Thursday means around here…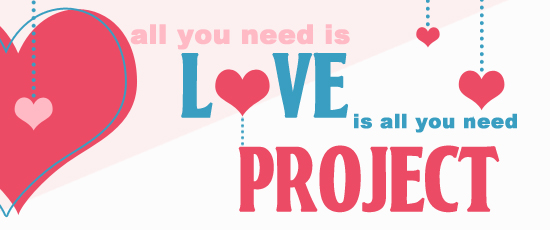 Our topic this week is the most open-ended one we've had yet, and I love it! "Post anything your heart desires about love. The only requisite is that you share your love with the rest of us."
Carmen's post is here.
So this week I want to talk about the great love of my life. Not my husband, not my son, not my dog. No, no, no — the other one.


Image via UMass
Hello, my babies. My darlings. My first loves! Even before I discovered boys, I had you.
What can I say? The smell of a new book is comforting to me, a reminder of home. I love rubbing the pages between my fingers, checking the strength of the bindings, fitting a paperback comfortably between my small hands. I have a habit of removing dust jackets from hardcovers and setting them aside while I read so as to avoid tearing them (because I want my books to look as beautiful as they deserve to!). My books are a huge part of my identity, and I do my best to take care of them. They deserve respect — a lot of work went into putting those words on the page, both in terms of crafting the words into a beautiful story and of printing the story again and again, page after page and book after book; into creating a strong and eye-catching cover; into binding each set of pages into a copy to be displayed, purchased, and loved by a reader. Every time I walk into a Barnes and Noble or log on to Amazon, I imagine every book for sale is an orphan, just looking for a mommy. I want to be their mommy! Give me all the books! I can take care of every single one of you!
I wonder if The Hubby can build me a Barnes and Noble-sized library…

So what, besides your family and friends, do you love?
Click through to learn more about Carmen and the All You Need Is Love Project!