Happy Thursday, readers! You know what Thursday means around here…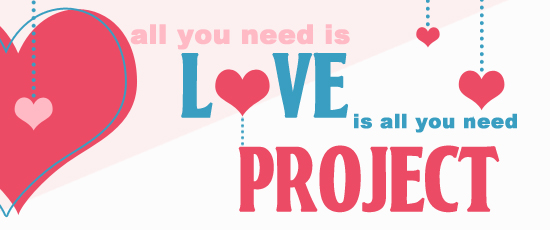 Because of the upcoming Mother's Day holiday this weekend, we were presented with a much more open-ended prompt this week: "Let's dedicate this post to celebrate our mothers, aunts, grandmothers, sisters, and friends who have blessed our lives as mothers and/or mother figures. You can even give this post as a virtual gift to this mom in your life."
Carmen's post is here!
So for me this week, I felt the need to honor not only my mother…

…but my grandmother as well.

My mother and I haven't always been close, and we haven't always had the best relationship. I've watched her suffer through an unhappy marriage, make a few big mistakes, and then enjoy a much happier marriage. I've watched her become a divorcee, a bride, a widow, and a grandmother. Regardless of the many ups and downs we've been through, she's my mom. She's the only mom I've got. I wouldn't be a member of society without her. She was my first cheerleader and the one who instilled the love of reading in me. I had issues with reading comprehension as a child and she bought workbooks and got help from my teachers, and we worked together until I figured out how to glean meaning from words and stories. Without her support, this blog literally would not exist. I learned a great deal from her growing up, and even now I continue to learn and practice with my own child. She's a wonderful grandmother to my Joshua — sure, she spoils him a bit more than I'd like, but that's what grandmothers do, isn't it? I just take a deep breath, smile, and let it go. They don't see each other as much as they could, so I can't blame her for going to town when they are together.
I have a bit more trouble when it comes to my grandmother, because she passed several years ago. Even now, nearly half a decade later, I still feel as though I've failed her in some way. I wasn't the best granddaughter for her: never particularly religious, didn't call often enough, engaged in premarital sex. Despite all of that, she loved me and I her. Even when I wasn't calling or visiting she was frequently crossing my mind. What would Grandma think of this? Would Grandma be okay with this? I wonder if Grandma would like this… I have so many wonderful memories of her: noticing her dancing in her seat at every dance recital I performed in; picking up chicken nuggets and fries from McDonald's after Saturday dance classes and driving to Grandma's to eat and spend the afternoon; Sunday morning pre-dawn trips to the Pride Bakery and the newsstand for the Sunday papers and a post-church treat, then 7am Mass, then back to Grandma's, where she'd make bacon and eggs and I'd lie in her bed and watch Babar. She was an integral part of my childhood, and I don't think I'd have enjoyed being a kid quite as much if she weren't there. I'm really sad that she didn't get the chance to bring the same sunshine to Joshua's life. That's my single greatest regret in my life thus far — that she never got to meet her great-grandson. She'd been asking Hubs and I about when we'd give her a great-grandbaby since we first married in 2006, and though we weren't yet actively trying for a baby we weren't actively preventing one, either. My body simply wasn't ready, and we missed the opportunity to introduce them by a few years. We do know, however, that Joshua will know his Babci as he grows up; I think she'd appreciate the Polish title instead of the English one.
Mom — Grandma — Happy Mother's Day. I love you both!
So who would you like to honor this Mother's Day, and why? Shout it out in the comments!
Click through to learn more about Carmen and the All You Need Is Love Project!