A very dangerous question has been posed to me by the SITS Girls' writing prompt series: "What are your top 5 favorite books?"
Seriously?! Do you know how hard it is for a bookworm like myself to narrow down such a list?!
But here I am, and I'm going to try. Here goes nothing!
(Disclaimer: Trilogies, while written as three books, tell one large story. For that reason, they count as one for my intents and purposes.)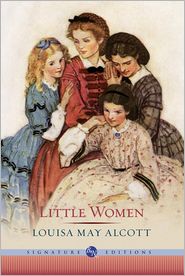 1. Little Women, by Louisa May Alcott. My favorite book of all time, this was the first book that I immediately restarted after finishing the first read-through! The March sisters spoke to me, even though we were separated by a century. Little Women taught me about family, love, and pursuing dreams. I used to imagine myself as Jo, walking right into a newspaper office (a man's domain at that time) and demanding to have my work printed for all to read. I imagined myself falling in love, starting a family, and being a good wife like Meg. Amy made me want to hop on a plane and travel the world. Beth, finally, reminded me of the importance of staying grounded and holding loved ones close. It's a novel that every girl should read, and reread repeatedly throughout her life. The settings may be outdated but the messages remain as strong and crucial as they were during the Civil War.

3. Queen of the Damned, by Anne Rice. When I was a tween, my family went to visit my friend Kristin (with whom I've unfortunately since lost contact) and her parents for swimming and a barbecue. Kristin was a few years older than I was, and she loved reading as much as I did. I found myself browsing through her bookshelf; she pulled her copy of Interview with a Vampire off the shelf and handed it to me. She said it was a great vampire story and that its author, Anne Rice, was legendary. Good enough for me! I took the book home and immediately dug in…and I couldn't put it down. I fell in love with Lestat, Louis and, to a lesser degree, Claudia, and was disappointed when the story ended. Later on, I discovered The Vampire Lestat, the fantastic follow-up to Interview…but it was the third book of the Vampire Chronicles, Queen of the Damned, that was frankly life-changing. The level of detailed description and character development was astounding to me, and I found myself drawn to so many of the characters, especially young Jesse and the Queen herself, Akasha.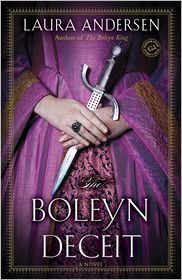 3. The Boleyn King and The Boleyn Deceit, by Laura S. Andersen. I came across Laura Andersen's The Boleyn Deceit through NetGalley, and after doing a little research discovered that it was the sequel to her debut novel, The Boleyn King. As someone who enjoys historical fiction and is fascinated by the story of Henry VIII and his many wives, I found myself immediately drawn to these books and their very interesting premise: what if Henry VIII and Anne Boleyn had been blessed with a healthy baby boy? I read the books back to back and reviewed them — which you can read here and here — and fell in love. I'm itching, salivating, and virtually screaming for the final book in this trilogy, The Boleyn Reckoning, which comes out this summer. I can't wait to see how this story ends!

4. Bittersweet, by Miranda Beverly-Whittemore. This is one of my most recent reads, but the moment I closed the book it earned a place among my absolute favorites. If not for Entertainment Weekly, I may never even have heard of it. (Thank you, EW!!) The twisted tale has it all: love, sex, murder, ingrigue, and a shock ending you won't see coming. This is the kind of book you want to sit on the beach or curl up in a chair with; you'll pick it up and, if you're anything like me, you won't be able to put it down! (If you missed it, you can read my review here.)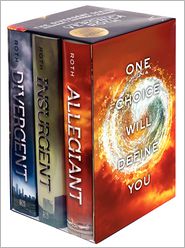 5. The Divergent Trilogy, by Veronica Roth. There's always been a soft spot in my heart for young adult (YA) literature. However, when I was younger, The Baby-sitters' Club and Silver Blades were my favorite YA series to read. Times have changed drastically over the last two decades, though, and as the world became increasingly violent and angry, so too did YA novels. Over the last few years, several new series came to prominence; Suzanne Collins' The Hunger Games, for example, speaks of children killing children for the sake of spectacle and as a reminder of the all-encompassing reach of government. I'm a huge fan of The Hunger Games, but Veronica Roth's Divergent trilogy spoke to me on a completely different level. Would Tris Prior's upbringing in Abnegation (selflesness) lead to her forgoing her own happiness and independence in order to bend to the wills of others, or would her transference to Dauntless (bravery) allow her to stand up for those she loves and for what she believes is right? She is faced with these dueling ideals basically from the outset, and how she handles them is both exciting and heartbreaking to follow. Aside from that, it's also a testament to "girl power" and the strength of young people in a very scary age, and it's definitely worth a read.
And there you have it! What are your Favorite Five? Let me know in the comments!